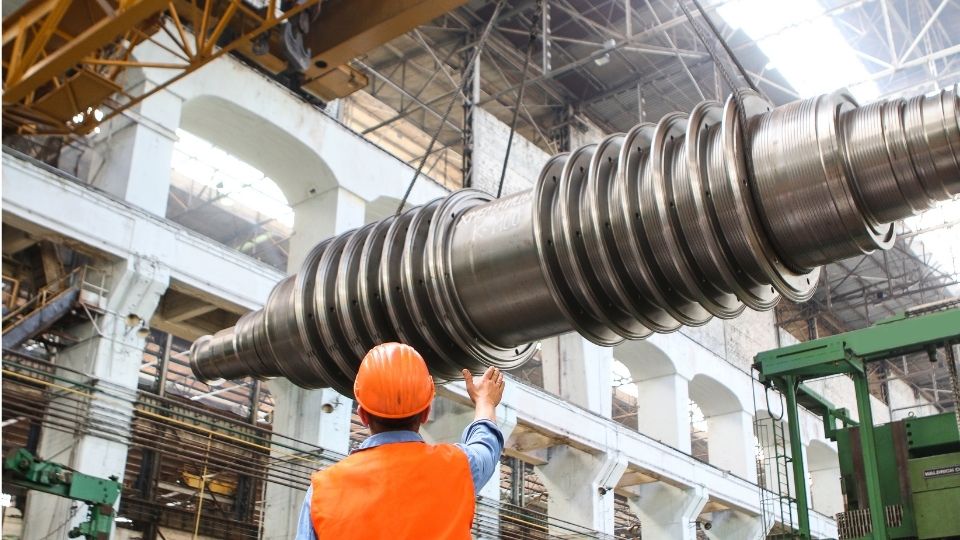 Introduction
The label "Made in China" has been familiar to most of consumers for many years and everybody got used to it. However today the things seem to take a different turn: more and more European brands are considering moving the production to nearshoring locations like Eastern Europe (Poland, Slovakia, Serbia, Romania, Ukraine and others).
Many reasons contribute to such decision: recent COVID-19 disruption, increase of logistics costs from Asian countries, administrative burdens, quality issues etc.
Still there are some good benefits of the production relocation in the nearshoring regions like Eastern Europe. One of them is that Eastern European countries are fast-growing, which can build a successful engine for manufacturing goods.
Recently, we mentioned on our LinkedIn page that in 2021 Estonia was recognized to have one of the fastest developing economies in the world.
And Poland was the only country in EU that managed to avoid recession during the crisis in 2008. By the end of 2015 it became one of the fastest growing economy in Europe.
It also turned out that the economies of Eastern European countries were among the most resilient to the pandemic situation.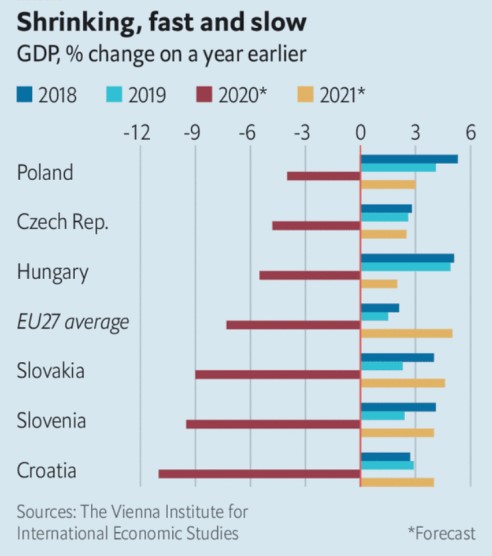 So yes, now we can definitely say that the EU has a strong alternative to manufacturing in China!
What are the benefits of moving manufacturing to Eastern Europe?
There are many examples of world-known companies that choose the EE region for their production (Volkswagen in Poland, Hyundai in the Czech Republic, Philips in Hungary etc.).
Although the reasons may differ, all of them benefit from this decision. The main advantages of the Eastern European countries are:
outstanding quality thanks to their highly educated, yet cost-competitive workforce;
lower labor and assets costs;
geographic proximity to the EU for efficient and secure Supply Chain;
developed logistics and production infrastructure;
availability of a large market of a highly skilled workforce;
facilitated access to the EU market;
Free Trade Agreement between the EU and, for example, Serbia and Ukraine.
On top of that the transportation price from China to Europe spiked from $2,000 per 40' container in 2020 to $15,000 in 2021.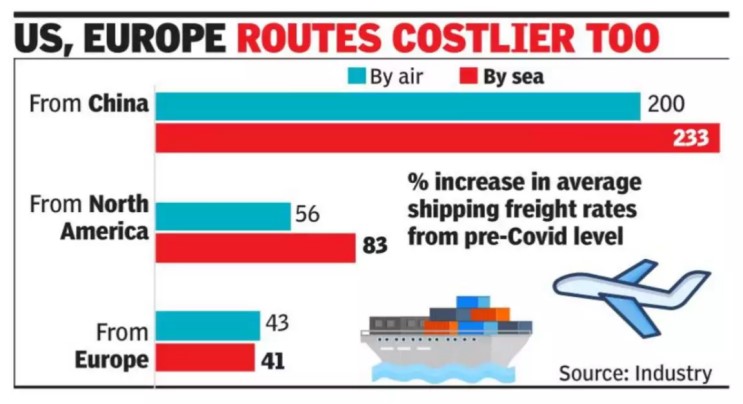 Besides, the workforce in Eastern Europe is cheaper than in Western countries, and generally more qualified than in Asian countries. Also, the companies can save money on logistics as shorter time of delivery from factories means lower costs and more flexibility.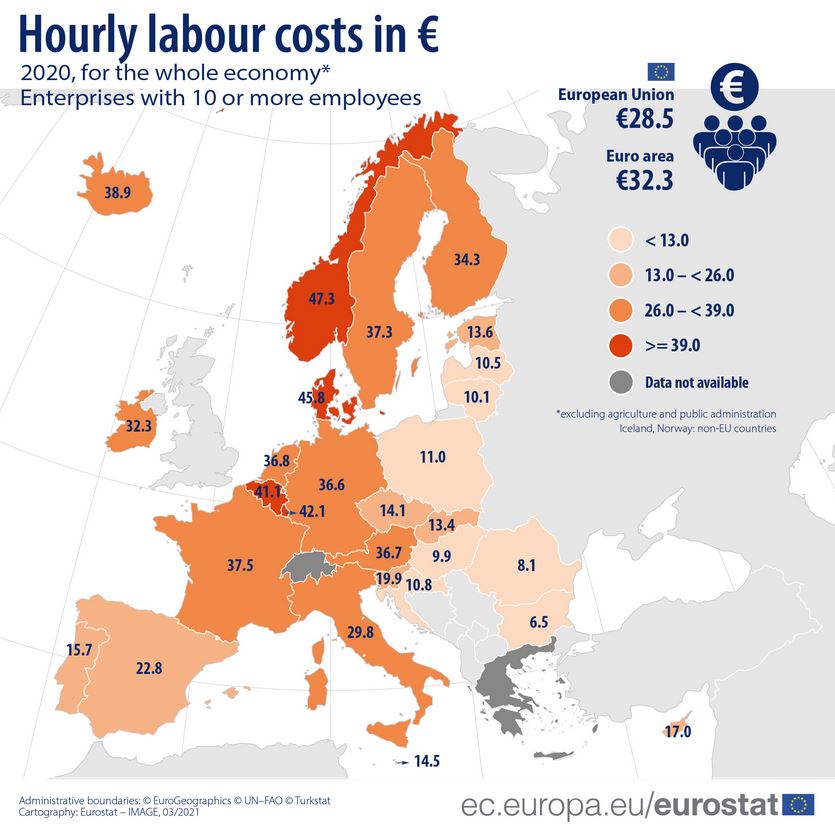 Nearshoring locations outside the EU have even lower wages. The average hourly labor cost in Serbia and Ukraine are around 5.8 and 3.5 euros respectively.
How to benefit from production in Eastern Europe ?
1. Sourcing
The simplest form of externalisation which means finding an external supplier of parts, components, semi-finished products and benefit from its expertise and technical capacities.
Eastern European sourcing has grown significantly. The benefits of it are numerous and they include: English proficiency, growing labor market, strategic location, cost-cutting, cutting-edge technology.
When you think of the automotive industry, Slovakia, Hungary, and Romania lead strongly. Poland's main industries are chemicals, shipbuilding, machinery manufacturing, textiles, food processing, beverages, iron, and steel. Romania has a skilled workforce and extensive infrastructure.
2. Subcontracting

The most widespread form of externalisation. It means partial or complete outsourcing of manufacturing process to external subcontractor (exclusive or not).
Subcontracting is often used to reduce costs and benefit from the effect of economies of scale. A new concept called "Factory as a Service" is currently developing more and more in Eastern Europe.
3. Relocation

Means the launch of production under your own label in the foreign country. It's also one of the most complex forms of externalisation as it requires the set up of a local legal entity and profound knowledge of the country.
Eastern European countries offer many benefits to foreign investors and encourage them to build new factories. For example, the government of Slovakia offers full tax relieve and provides jobs creation. Poland has recently adopted a new tax incentives package to boost innovative activity and attract new investors. Almost every country in Eastern Europe offers different incentives to enhance the local production and relocation activities.
4. Mergers & Acquisitions (M&A)

Usually mean an acquisition of an existing company with its industrial capacities in the foreign country. In this case a due diligence procedure and audit are usually required prior to the acquisition taking in consideration the administrative and legal specificity of the country.
M&A activity in CEE region experienced a rebound in 2021 with deals number and value exceeding the pre-pandemic 2019 results.

Source: CMS M&A Report, 2021
Poland, Romania, Czech Republic and Ukraine are the largest M&A markets in the CEE region. Telecommunications and financial services were the year's biggest sectors by value. However, manufacturing is one of Top 3 sectors with 253 deals experiencing the increase in both value and number of deals.
Some of the major deals in 2021 in the manufacturing sector were the acquisition of UPC Polska by French Illad, Polish International Paper Kwidzyn by Austrian Mayr-Melnhof Karton, Slovenian JUB by Japanese Nippon Paint Holdings, Serbian food business of Fortenova by the UK Nomad Foods, Ukrainian Ivano-Frankivsk Cement by Azerbaijanian NEQSOL Holding.
Success stories of Western European companies in CEE
The region of the Eastern Europe can be an interesting alternative to Asia for manufacturing. A lot of production now is moving to such countries as Poland, Ukraine, Romania, Bulgaria, Lithuania, Serbia etc., making a great impact on economy and workplaces growth.
Thus, the Austrian company HEAD has launched its sport equipment factory in Vynnitsa region (Ukraine) with 80 million EUR investment and more than 1500 new jobs.
Belgian electronic components manufacturer Melexis opened a new plant in Sofia (Bulgaria) following investment of 75 million euro and creation of 160 new workplaces.
German exhaust systems manufacturer Boysen is opening a factory in the City of Subotica (Serbia) with €65 million investment and 500 jobs.
In sum, the perspectives of investment in Eastern European region has some advantages over China.
Conclusion
European companies are facing fundamental problem – how to secure and optimise their manufacturing process while staying competitive.
Externalisation is a solution widely used by European companies.
The offshore production delocalisation in Asia reveals however major logistic, social, ecological and technological risks. At the same time onshore manufacturing in Western countries considerably increases the production cost.
Does an alternative nearshore outsourcing solution exist which would allow to reduce the risks without skyrocketing the costs?
We are convinced that Central and Eastern Europe offers today interesting opportunities for manufacturing outsourcing due to the following factors:
– SKILLED WORKFORCE
– INDUSTRIAL BASE
– COST / QUALITY
– SUPPLY CHAIN
– LOCALISATION
– CULTURAL SIMILARITIES
Central and Eastern Europe has become a manufacturing hub for Western European countries and offers interesting opportunities for production relocation from Asia.
If you want to have more information about Eastern European markets and manufacturing opportunities, book a free consultation with us.