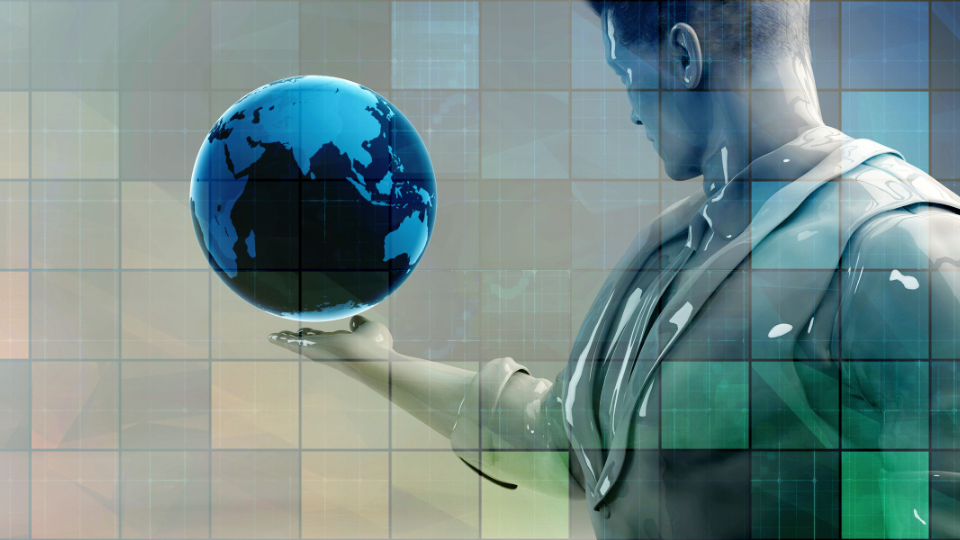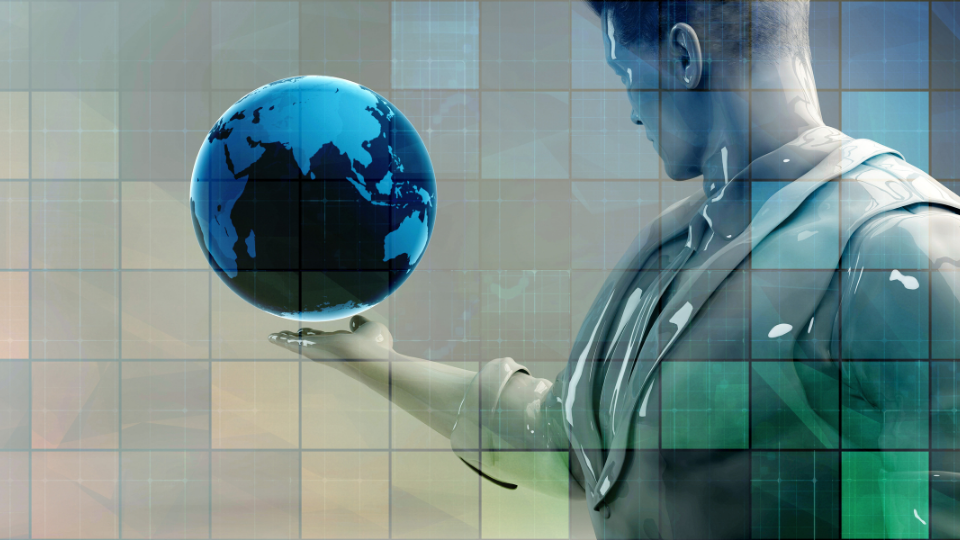 German version of this article is available here
The COVID-19 pandemic has transformed the international economic balance. Between risks of supply chain disruption and fears of a generalised economic crisis, recovery solutions have come to the forefront. Notably the digital revolution, which was already underway and on which the pandemic crisis has undeniably had an accelerating effect within the companies. According to a survey by Twilio, the evolution of digital communication has jumped by an average of 6 years thanks to the pandemic.
Remote working has become a common practice. This strategic element helped to maintain economic activities in the world paralised by the pandemic and allowed to support business projects.
In this context of tension, apart from the desire to maintain the national economic balance, the question of international development arises. What position to take? Put one's development projects on stand-by, slow down their implementation or, on the contrary, seize the opportunities offered and adapt to the context?
If the French market does not necessarily meet your profit expectations, this does not mean that all markets are stagnating. Exporting represents an excellent opportunity to boost sales. Developing internationally is an opportunity to diversify, increase turnover and reduce the risks associated with the consequences of globalisation.
How can this be achieved in the current context?
Here are some tools and methods available to your company to continue international development projects.
1. Digitalization and international development
The digitalisation of work has been in progress for some years already and the process has only accelerated during the months of lockdown. Not without reluctance. Indeed, home office rhymes with social distance and sometimes isolation. The transition from face-to-face work, with fixed hours and following precise codes, to an activity exclusively at home was not easy. Physical and social contacts remain essential in the commercial sector. On the other hand, the lack of efficient personal equipment and training in the use of computer tools has only increased scepticism.
Nevertheless, the digitalization of tasks has many advantages. Indeed, this practice allows a significant time saving and a better internal and external communication. The time saved by not having to use transport to get to work can be used for making the work itself. Meetings and workshops are no longer time-consuming. The crisis has highlighted the difficulties and constraints linked to physical travel for partners and employees. The increasing share of remote working was an effective solution to this problem, both economically and logistically, with the possibility of bringing together interregional and international employees in a virtual location.
Many companies have chosen to continue this practice once the crisis has passed. According to an Acemo survey carried out by Dares at the end of 2020, 22% of French employees stayed on home office after lockdown. The consequence, the decentralization of tasks, opens the doors to new opportunities for development, especially on international scale. InterTrade Consulting was able to adapt quickly by operating almost exclusively remotely, with a head office in Paris, local offices in various Eastern European countries and a trainee in Germany.
The global digital revolution has only just begun and is spreading rapidly. China, the United States and Eastern European countries are betting heavily on digitalization reforms. Efficiency is being sought in all areas. One of the advances is the facilitation of administrative procedures thanks to the transition to all-digital technology. In Estonia, a pioneer in this field, 99% of public services are available online, 24/7.
By using good methods and adapted tools, it is possible to develop internationally from home. This might have seemed surreal only a few months ago, but today there are multiple successful examples.
In order to adapt to and benefit from the context, the concept of "work" needs to be rethought. There is a return to task work (as opposed to presenteeism), the purpose of which is only the result. Digitalization has only stimulated this trend. In order to keep control, a certain method is needed. An exemplary organisation needs to be set up with tangible and achievable KPIs. Objectives must be clearly defined, with regular monitoring points. Communication between employees must be transparent and easy, especially if an international development project is underway. In times of crisis, social contact, although transformed, remains essential to maintain team spirit. Each employee must have access to the information they need.
What accessible and intuitive digital tools can be used?
Digital tools of all kinds are flourishing on the international market.
Collaborative suites provide instant and simultaneous access to the necessary information. In other words, it is a digital workplace. For example, Google makes Gmail, Google doc or Drive available. For Microsoft office 365 enthusiasts, there is a Sharepoint, Word, Excel and One drive for document storage. The advantage of these platforms is that documents can be edited simultaneously by several employees in real time. All documents are stored in one place.
To maintain communication within a team and with new partners, communication platforms are available. They allow the creation of groups outside the mail loop. There are many examples of these: Teams, Zoom, Skype. Professional subscriptions ensure unlimited use. The advantage of these platforms is that a large number of employees can meet at the same time in a virtual room. Modalities such as video conferencing and screen sharing increase the efficiency of meetings. Workshops or webinars are also possible with tools such as Klaxoon.
To centralise these functionalities there are intranet platforms, such as Lumapps or the Office 365 internal communication intranet.
A good example of fully digital international development is the Midas company, an expert in car maintenance. Midas approached InterTrade Consulting at the beginning of 2021 to develop its Master Franchise concept in various Eastern European countries. The entire project, from initial contact to operational implementation, is conducted digitally with the International Director of Midas, the Associate Director of InterTrade and the operational consultants who are directly present in each target country.
Digitalization has thus been a driving force in the trend towards decentralization of work and digital tools provide many solutions for pursuing international development projects.
2. Local representation
Due to the health crisis, business travel is limited or even impossible, which prevents meetings between partners and future partners. In order not to completely dispense with this essential practice, there is the alternative of local representation. A solution that is very relevant at this moment.
You can rely on support and consulting companies, which have offices and subsidiaries in the target countries, and which will take care of contacting your partners and customers, representing you at trade fairs and forums and carrying out the prospecting and business development work for you.
This practice comes with many advantages. From an economic point of view, travel and logistics costs are reduced. The local representatives have a thorough knowledge of the target market and bring you their expertise. In addition, a climate of trust is more easily established with customers if their contact person is locally present. Local representation is an ideal solution for pursuing international projects without losing the human and social character of the contact.
For example, a large French laboratory recently called on InterTrade Consulting for a distributor search project in several Baltic countries. The local consultant was able to carry out the market study and contact several possible partner companies to find the best distributor. Taking into account the current context, the laboratory's management did not travel to the site. The project management was carried out via the local office of InterTrade Consulting.
3. The wage portage and outstaffing
You do not want to open a branch abroad but need reliable and flexible employees on site?
The practice of wage portage can meet this expectation and will be advantageous for both you and the employee in question. Outstaffing consists of delegating a specific task, such as sales management, to a third party who is employed by a portage ("umbrella") company but who works on your behalf. This person can work full or part-time, which guarantees flexibility. According to the Guide du Portage salarial européen, 7 million qualified professionals have opted for the status of portage employee in Europe. If you opt for InterTrade Consulting, employees will be employed by our local offices in Ukraine, Russia, Belarus, Poland or the Baltic States. In other Eastern European countries, they will be under the supervision of our partners.
Outstaffing is a win-win situation. On the one hand, your company will benefit from the expertise of the employee and his or her knowledge of the local context: knowledge of the market, customers, local legislation, cultural aspects, language, etc. On top of this, there is a financial return, since salaries outside Western countries are more advantageous for comparable qualifications. On the other hand, the employee keeps a high degree of autonomy and flexibility.
4. Export opportunities and Export Relaunch Plan
To support your business in international development projects, various sources of funding and subsidies were made available by the EU and national governments to the companies. For example in France the Relaunch Plan was launched in September 2020 by the French Ministry of Economy. This plan is destined to the French companies, and in particular SMEs and midcaps, in order to encourage the development of exports even in times of crisis.
Here are the State aids made available to French exporting companies during the crisis.
The Chèque relance export, covering 50% of the costs linked to participation in an international trade fair or the purchase of a projection service. Find out more.

Emergency aid in times of COVID-19 has been extended for the whole year 2021. The cash advance under the prospecting insurance scheme has been increased from 50% to 70% over a 12-month period. These measures concern exporting or newly exporting SMEs.
Doubling of the FASEP envelope (fund for studies and assistance to the private sector): financial assistance in support of infrastructure projects in emerging countries and feasibility studies. This aid is particularly applicable in the ecological transition sector.
There is a multitude of other types of aid, ranging from Treasury loans (from €10 million to €70 million), FASEP study funds for all types of companies and loans and grants issued by BPI France. The important thing is to determine which one suits your project the best. To find out more about French export aid.
InterTrade Consulting also has a partner specialised in financing international projects, technologies and innovations who can offer you a free diagnostics and identify the arrangements for which you are eligible.
Conclusion
The COVID-19 crisis is not necessarily an obstacle for your international development projects. Many tools are at your disposal to carry them out.
The expansion of digital tools adapted to decentralized work, local representation and wage portage allowing a physical presence in the target countries, provide great opportunities to continue your company's international development in foreign countries.
About us
InterTrade Consulting is an international development support and consulting agency specialised in Eastern Europe. Our company can help you develop, manage and coordinate your projects, find a reliable partner, set up a dedicated team hosted by a local company (outstaffing), open a subsidiary, negotiate your contracts, recruit locally, meet experts and government representatives on the Ukrainian, Belarusian, Russian, Polish, Serbian, Romanian and Baltic countries markets…
Contact us for further information: contact@intertrade-consulting.com
Judith GRONDIN & Vasylyna SOMOK