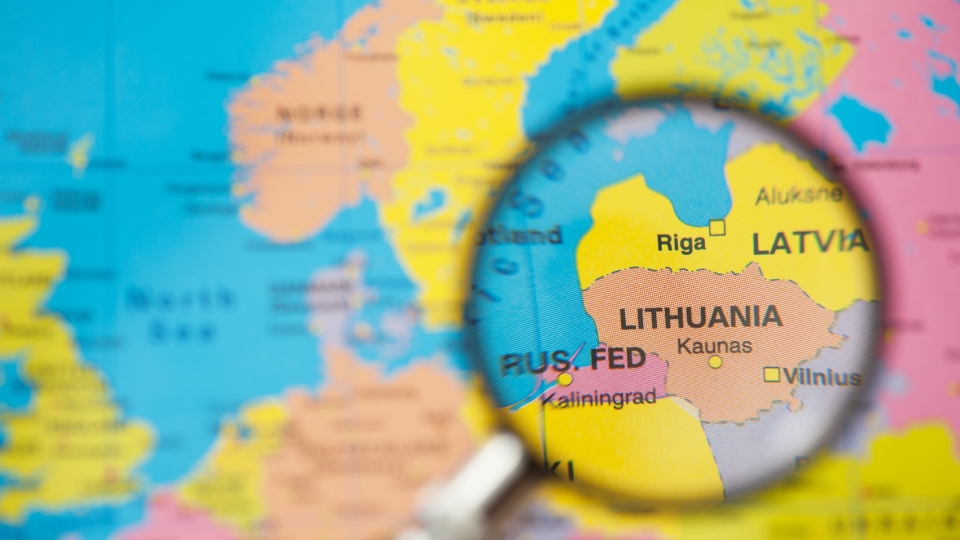 INTRODUCTION
If your company is looking for a location to grow your business in fast and innovative way, you might consider Lithuania.
Lithuania is the largest market in the Baltic. This country offers interesting opportunities to foreign investors in the following sectors:
– Tech (Fintech, Cybersecurity, Software Engineering, Game development);
– Global Business Services & ICT (GBS for financial and manufacturing companies, ICT for global companies, Data centers)
– Manufacturing (Automotive, Industrial machinery, Electric vehicle batteries)
– Life Sciences
Lithuania is an open and digital country, where you can set up your business rapidly within a couple of days and completely online. The speed of setting everything up is among those vital reasons why Lithuania is highly placed in different international rankings related to the ease of doing business.
Multinational companies that are operating in Lithuania underline talented workforce, developed infrastructure, competitive costs and work-life balance as major advantages. Lithuania is among the leaders in Europe when it comes to jobs created by the FDI projects.
✔ number 5 globally for digital skills
✔ number 8 globally for gender equality at work
✔ part of euro zone since 2015
✔ part of EU and NATO
LITHUANIAN ECONOMY
The economy of Lithuania is the largest economy of the three Baltic states and among the fastest growing economies in the EU.
Before 2022 the economy in Lithuania had high activity in manufacturing, construction and services sectors. With the start of the war in Ukraine, indicators of stability deteriorated, that signals a weakening of economic status. Exports to Ukraine, Russia and Belarus are declining. Despite this uncertainty, the overall impact on labour market is small, the employment is growing gradually and nominal wages rising at a high pace.
Figure 1: GDP growth and inflation in Lithuania


The Lithuanian economy, which grew by 5.0% in 2021, is expected to expand by 1.9% in 2022, and by 2.5% in 2023.
The GDP in Lithuania was worth 65.50 billion US dollars in 2021, according to official data from the World Bank.
BUSINESS ENVIRONMENT IN LITHUANIA
In the latest Doing Business Report from the World Bank, Lithuania holds the 11th place having the 3rd best result among all the EU economies.
An improving long-term outlook from international rating agencies, such as Fitch, Moody's, S&P, demonstrates macroeconomic stability in Lithuania:
Figure 2: Credit ratings of Lithuania


"A" from Fitch – low default risk; slightly more vulnerable to business or economic factors.
"A2" from Moody's – The highest credit quality. Ability to meet financial obligations is extremely high.
"A+" from S&P – the middle of the investment-grade category, indicating some but low credit risk.
INVESTMENT INCENTIVES
The government of Lithuania proposes optimal conditions for the growth of investment projects.
The tax system in Lithuania is simple and has a majority of incentives for investors and those willing to lead R&D activities. Here's the main information you need to know:
Accelerated depreciation
Certain fixed assets, such as machinery, IT equipment and software, where used for the purposes of research and development, may be depreciated at the straight-line rate of 50%.
Investment projects
If the companies invest in certain types of fixed asset in order to manufacture new products, provide new services or make substantial changes in existing business processes, they may claim a deduction against taxable income of 100% of their investment, but not so as to reduce taxable income below zero. Deduction exceeding a taxable income may excess may be carried forward for a maximum of four years.
Qualifying investments include the acquisition of plant and machinery, structures, computer and communications equipment, rights to intangible property etc. The assets must be unused and no more than two years old and must be applied in the company's business operations for a minimum of three years.
Research and development expenditure
Qualifying R&D expenditure may be deducted at a rate of 300% (triple).
Tax reliefs in free zones
In the 7 existing free economic zones, as a compensation for an investment of at least EUR 1 million, special tax reliefs are available. They include:
Exemption from corporate income tax for the first ten years
Profits of the next six years are taxed at 50% of the normal rate (i.e. at 7.5%)
Exemption from immovable property tax
Exemption for dividends
SUCCESS STORIES OF FOREIGN INVESTORS IN LITHUANIA
A lot of renowned foreign multinational companies have already selected Lithuania to set their shared services centers and manufacturing facilities. Praised for digital skills and gender equality at work, Lithuania is one of Europe's leaders when it comes to jobs created by FDI projects.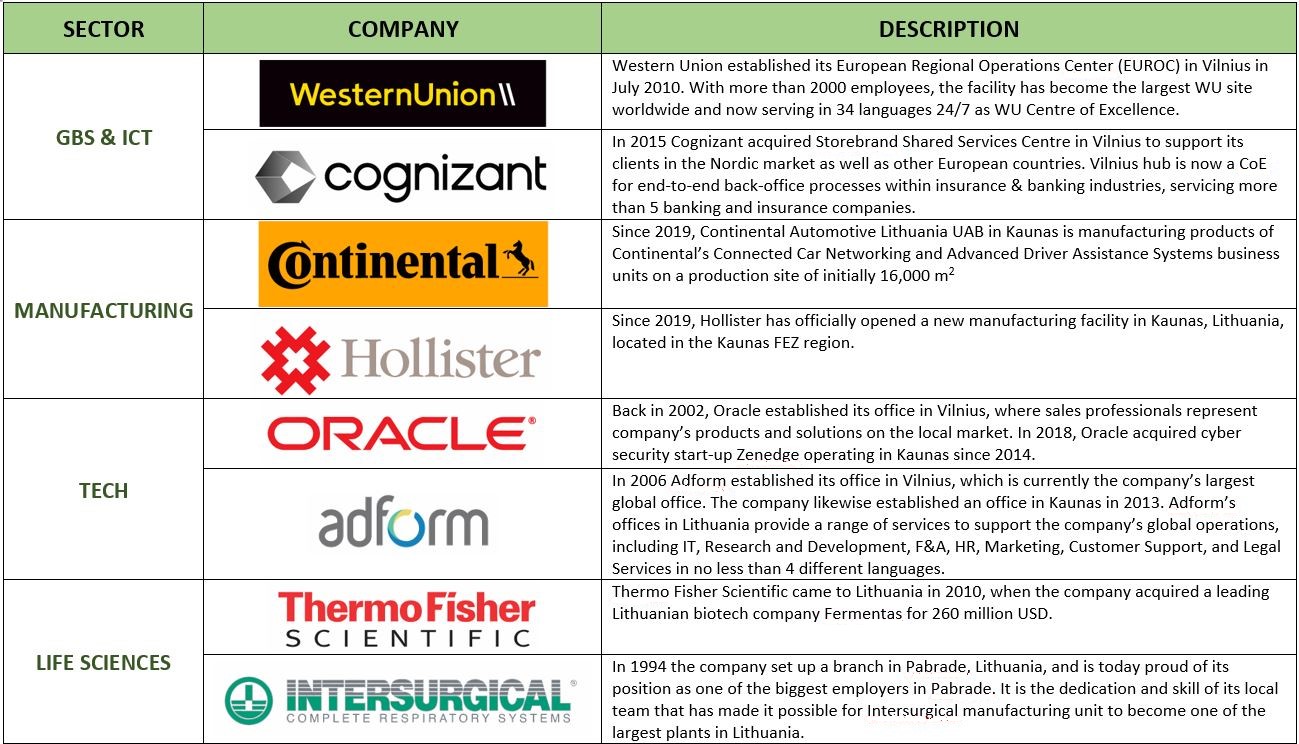 ABOUTS US
InterTrade Consulting is a French company with branches in Central and Eastern Europe which supports you on each stage of your investment project. To find out more about the investment opportunities in Central and Eastern Europe, do not hesitate to book your free consultation with us.