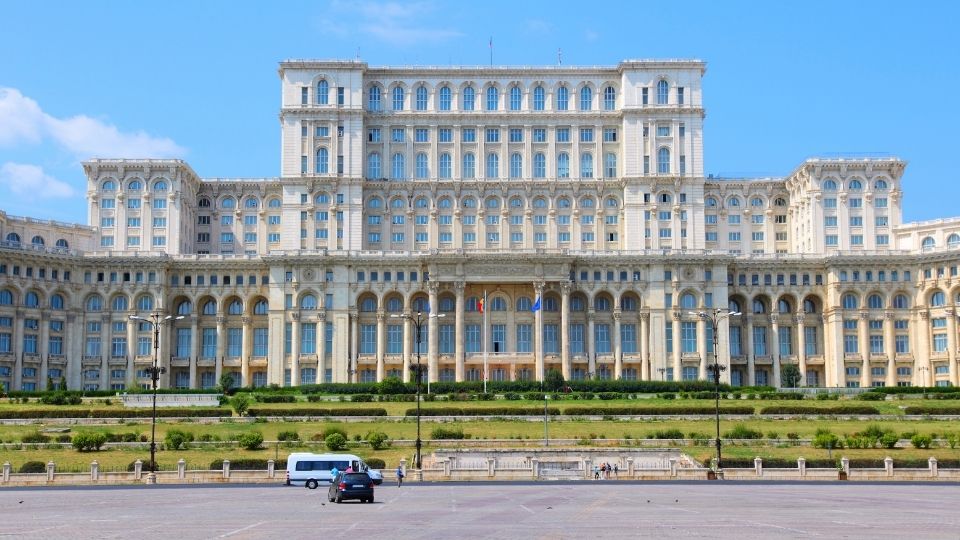 1. General overview

Romania is one of the most attractive countries in Eastern Europe. The country's urban growth is significant. It reflects the efforts made by both public and foreign investors in the development of the territory. Transport infrastructures are increasingly developed, making logistics and distribution activities increasingly efficient. As a member of the European Union, since 2007, the country ranks seventh in the Union in terms of surface area but especially in terms of population. This means a dense and growing domestic market. This growing domestic demand also coincides with a very active production. The big part of local production is destined for export insofar as it is strongly fed by foreign investments. It is supported by a recognized automotive and electronic assembly industry. The largest international groups have turned to it, such as Ford in Craiova or Renault, which manufactures motors ( particularly for the Dacia Sandero) and assembles vehicles (such as the Dacia Duster) close to the city of Pitesti.The energy industry is also an important part of the Romanian economy. The country is rich in fossil resources, mainly natural gas and oil, from which it draws the majority of its energy (63%). However, renewable energies are not missing out. It is a sector in full expansion, driven by the commitments made by the public authorities for an energy and environmental transition. Today, renewable energies represent 24% of the electricity produced in Romania, and this share of the energy mix is set to increase in the years to come. Indeed, the potential for development in this area is very large (wind, photovoltaic, solar, hydraulic, hydrogen, biogas and biomass) and many foreign investors are targeting this market.
2. Relevant figures
The post-covid European economic recovery should give the country back its vitality. With a recovery in exports, economic growth should reach 4.9% in 2022, according to the latest estimates of the European Commission, after having reached 7.4% in 2021. The evolution of the inflation rate follows this course (2021: 3.2%; 2022: 2.9%) and similarly reflects an economic positive trend. The return of this foreign demand is essential, as the Romanian economy is so dependent on these trade flows. Indeed, its exports represent nearly 84% of its GDP. Germany, Italy and France are its main partners. Similarly, its imports are mostly from the European Union. In addition to this, there is a trend to relocate a number of productions and services of large Western companies to Central and Eastern Europe. The pandemic has confirmed this strategy of sourcing from areas that are less distant from the centers of consumption and headquarters. Thus, according to the Polish Institute of Economics, Eastern European countries, and certainly Romania, are expected to receive $22 billion per year as a result of this trend. The return of its foreign investments is then measured by the projections of several large multinational companies, especially European ones, in Romania. The World Bank's Doing Business indicator evaluates the ease of doing business, especially starting a business, at 87.7 out of 100, and the ease of obtaining credit to start a business at 80 out of 100.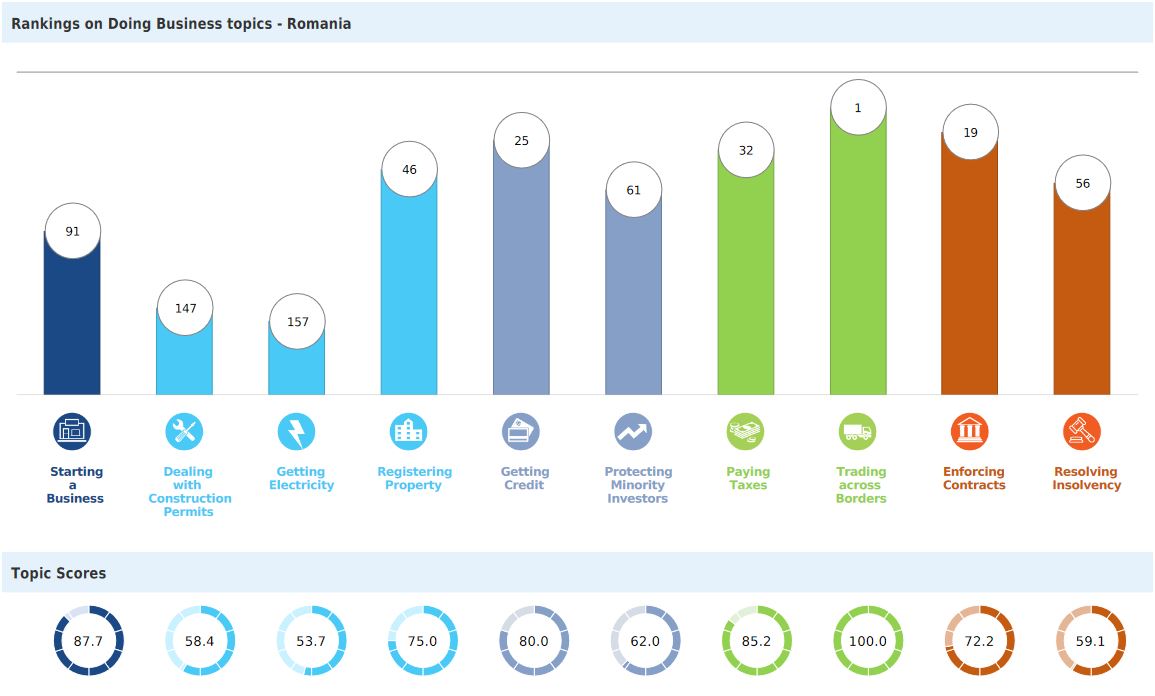 3. Foreign business in Romania

With a competent and well-trained workforce that often speaks several languages, more and more economic decision-makers and business leaders are opting for Romania. The country offers potentialities in very diversified fields, which are future-oriented and particularly innovative. The development of production sectors that are more respectful of the environment and committed to the energy and economic transition combines high-tech solutions available in Romania. There is no lack of investment in this field. For instance, the Italian steel group Beltrame plans to invest 250 million euros in the construction of an eco-factory specialized in part of its production for a future output capacity of 600,000 tons per year. However, it is in the field of Information and Communication Technologies and digital that Romania is the most attractive. In 2021, the turnover of the Romanian IT sector was estimated at 2.5 billion dollars by Statista Research Department. To this end, we can mention the case of Porsche Engineering, a branch of the German group, which is expanding its R&D and IT activities in Timisoara, a city where a polytechnic university campus is located. Similarly, the Swiss-Swedish company ABB, which assists the digital transformation of industries, relies on the expertise of several Romanian subcontractors and suppliers.  All of these arrivals are encouraged and supported by the legislative framework put in place in recent years. Income tax, corporate tax and capital gains tax are at a single rate of 16%. Social security contributions amount to 16.5% for employees and approximately 27% for employers. Many Swiss companies, such as the cement manufacturer Holcim and the agribusiness giant Nestlé, and 3,000 French companies, including big players, such as Orange and Veolia, are present in Romania.
4. Conclusion
Romania is emerging from the Covid-19 economic crisis with a growing attractiveness. The strong resilience of this economy allows foreign investors to envisage a prosperous future for their activities in this country and thus contribute to its development. InterTrade Consulting has been assisting for several years different clients who wish to develop their business in Romania and in the surrounding regions. The cabinet believes in the potential of the local economic actors and has at stake to promote their skills and expertise. We have at InterTrade a network of certified local partners in these different countries able to respond to all your requirements.
Vasylyna SOMOK & Mériem ADI