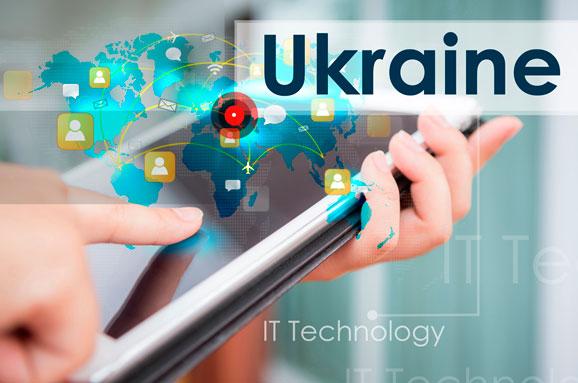 We'd like to speak today about Ukrainian IT services market which is a very high potential sector of Ukrainian economy.
In 2017 the IT-industry in Ukraine showed the growth of around 20% and reached 3.6 billion USD. The export of IT services accounts for more than 3% of Ukrainian GDP.
According to the PwC research, with the current trend the Ukrainian IT market is expected to reach 8.4 billion USD by 2025 and will employ around 240 thousand people.
The British Global Sourcing Association called Ukraine the Offshoring Destination of the Year in 2017. 18 Ukrainian IT companies were included in the list of TOP-100 best IT outsourcing companies. More than 20% of the world's leading companies like Samsung, Microsoft, Huawei, Luxoft have their offices and R&D centres in Ukraine.
The Ukrainian IT-sector is export-oriented: more than 95% of revenues are coming from abroad and the local market accounts for less than 5%. Most of the clients of Ukrainian IT companies are from the USA, the European Union, Israel, Canada and Switzerland. Ukrainian software developers have an extensive expertise in big data, IOT, artificial intelligence, games and web projects.
Main Ukrainian IT companies are concentrated in the largest cities: Kyiv, Odesa, Kharkiv, Lviv, Dnipro. More than 20 cities have created their own IT-clusters. The largest are Lviv IT Cluster, Kharkiv IT Cluster and Kyiv IT Cluster.
There are several reasons why Ukraine attracts foreign companies for IT outsourcing:
Highly qualified IT professionals. Ukraine is now among TOP-4 countries in the world by the number of certified IT specialists (around 185 000 professionals). According to the HackerRank portal research the Ukrainian developers are at the 11th place among 50 countries with the best software developers and Ukrainian freelancers rank seventh in the world for quality and efficiency
Efficient higher education system with multiple available IT courses certified by known multinational companies like Cisco, Microsoft etc.
Developed IT infrastructure in different Ukrainian cities
Lower labour costs and tax benefits for the companies
No cultural gap with European and American customers
All these factors helped Ukraine to become a regional leader of IT outsourcing in the Eastern Europe.
Choosing Ukraine for the development of your IT projects, you're sure to get an excellent value for money.
Our company can help you to find a reliable IT partner in Ukraine or set up your subsidiary, coordinate your projects, negotiate your contract conditions, have smooth and reliable communication, meet approved experts… Please, contact us, for more information.