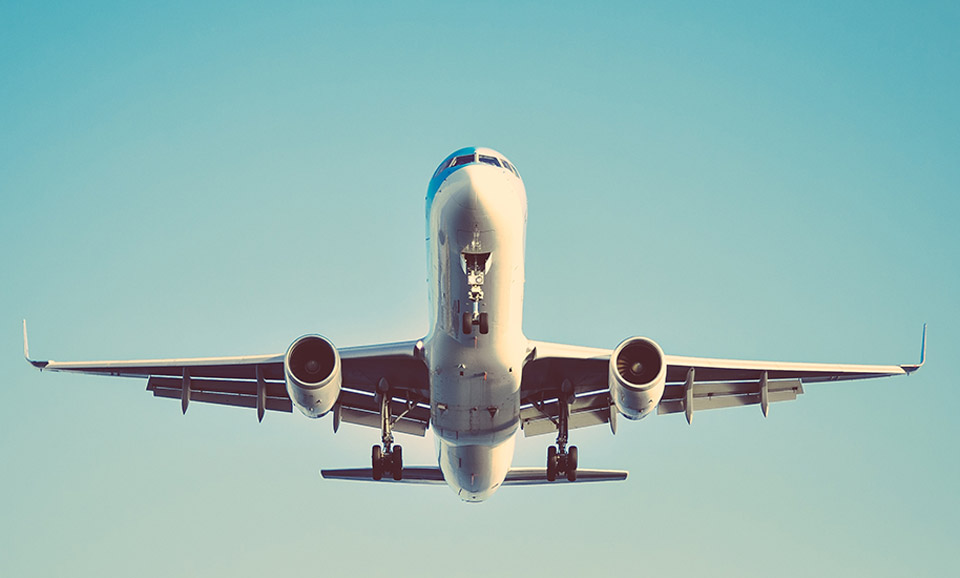 Boosted by the reform of the State Aviation Sector conducted in 2016 and supported by the visa liberalisation with the EU, Ukrainian air market has been showing an impressive two-digits growth for 3 consecutive years. In 2017 the passenger flow through the Ukrainian airports grew by 28%; in 2018 – by 24.5% and in the first quarter of 2019 – by another 15%.
According to the Ukraine's Minister of Infrastructure, Volodymyr Omelyan, the Ukrainian Government has identified the following priorities for the aviation market development:
transform Ukraine into an international air transit hub between Europe and Asia
attraction of low-cost carriers
development of regional airports
Only 5% of Ukrainians are active users of air carrier services. Hence, the potential of the market development is huge. Taking in consideration one of the lowest salaries in Europe, low costs carriers will have good chances to gain the market share in Ukraine.
The Ukrainian government's goal is to increase by 10 times the share of Ukrainians using the regular air flights by 2030.
Ukraine as an international transit hub
Being the biggest European country and having an excellent geographic location between Europe and Asia, Ukraine seems to have good opportunities to become an important air transit hub.
According to the official statistics in 2018 more than 20 million passengers passed (+25%) through the Ukrainian airports and almost 40% of them were transit passengers. Therefore, it seems that Ukraine is on a good trend to become one of regional hub leaders.
Ukraine initiated the Common Aviation Area Agreement with the EU in 2013 and with the USA in 2016. However, in order to really boost the passenger air transit traffic, there is still a long way to go as similar agreements must be signed with the Asian countries.
The solution can be to cooperate with largest foreign alliances, like Star, which now only has around 12% of air traffic at the biggest Ukrainian airport, Kyiv Boryspil.
Low-cost carriers in Ukraine
2018 can be truly called as the year of low-cost carriers in Ukraine.
This year was marked by the entry of the European low-cost giant Ryanair into the Ukrainian market. They launched at once 16 different routes to 7 European countries from Kyiv and Lviv airports. It's currently serving 32 routes to 13 European countries. According to Ryanair's Chief Commercial Officer David O'Brien "the company doesn't plan to stop exploring the Ukrainian market and plan to extend the geography of their flights to other Ukrainian cities: Kharkiv, Kherson, Odesa".
Hungarian low-cost company Wizz Air decided to strengthen their positions and increased to 36 the number of routes from Ukraine (18 new routes opened in 2018).
In the shadow of these 2 giants some smaller and regional low-cost air carriers also managed to extend their presence in Ukraine. Italian-Albanian company Ernest Airlines ensures the connections between Ukraine and Italy. Turkish air company Pegasus is currently operating the flights between different Ukrainian cities and Istanbul, Ankara, Izmir. Emirates low-cost airline FlyDubai handles the flights between Kyiv and Dubai.
A new Ukrainian low-cost airline Sky Up was set up and operated its first flight in May of 2018. The company currently serves 21 international destinations in 10 countries. They also have an intention to expand the idea of low-cost for the national flights.
Development of regional airports
Further growth of airline traffic will require the substantial investments in the renovation of regional airports infrastructure. It's also a sine qua non condition for the low-cost carriers development in the regions.
Multiple projects of airports renovation are currently undergoing in Ukraine. Among the biggest ones we can quote the renovation of Kherson airport, construction of a new terminal and runway in Zaporizhia, modernisation of Odesa airport, extension of Kyiv airports, complete renovation of Bila Tserkva airport, reconstruction of Mykolaiv airport, renovation of Dnipro airport. Most of these projects are currently financed by the government and regional budgets. However, the Ministry of Infrastructure suggests that potential investors in the extension and renovation of regional airports could become global international companies: Vinci Airports, Fraport, Groupe ADP, TAV Airports Holding, Avi Alliance.
About us
Intertrade Consulting is an international support, cooperation and development agency with a strong presence in Ukraine. Our company can help you to develop and coordinate your projects in Ukrainian airline market, find a reliable partner in this industry or set up your subsidiary, negotiate your contract conditions, meet approved experts and government representatives, provide recruiting services…
Please, contact us, for more information.