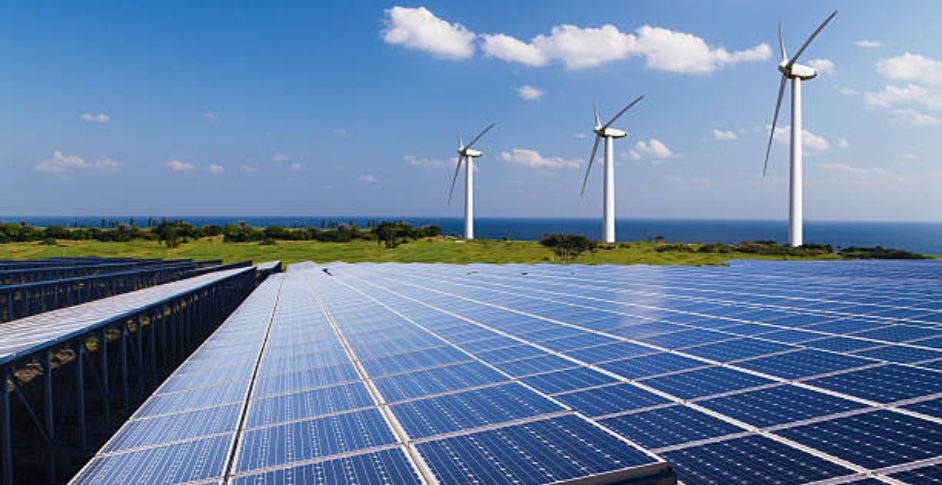 Last week we wrote about the Draft Law based on the Ministry Proposal of Feed-in-Tariff restructuring in Ukraine which was presented by the Ministry on the 28th of November. In the meantime, more than 30 renewable power producers operating in Ukraine sent an open letter to the Ministry asking to modify the draft law. Their main requirements were the extension of the construction completion terms for renewable power projects under existing pre-PPAs and additional government warranties. At this moment the Ministerial Draft Law hasn't been yet submitted to the Ukrainian Parliament.
On the 6th of December 2019, a group of the Ukrainian Parliament members registered a Draft Law N° 2543 to modify the current scheme of support for renewable energy projects in Ukraine. The authors of this draft law claim that it's based on a compromise reached between the members of the parliament and renewable power producers. Further information on the Law is available on the Ukrainian Parliament website: http://w1.c1.rada.gov.ua/pls/zweb2/webproc4_1?pf3511=67559
This draft law targets only solar and wind power generation and it's unclear on how it will apply for other alternative power sources like bioenergy.
Let's review the key points of this new draft law N° 2543 compared to the current legislation.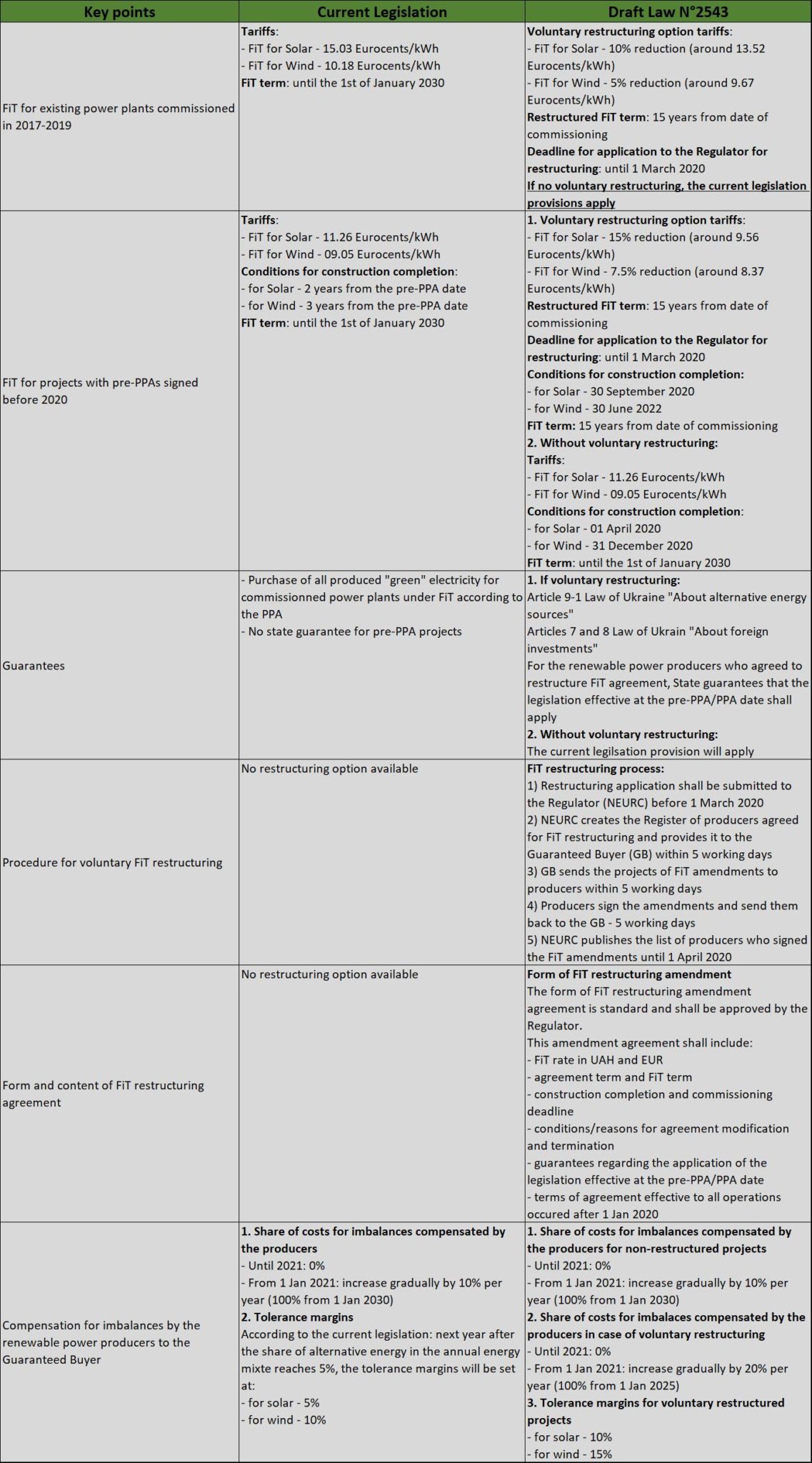 This draft law hasn't been adopted yet, waiting for further hearings and votes in the Ukrainian Parliament.
However, it looks like the conditions proposed in this Draft Law are less favourable for the solar power producers who haven't yet commissioned their plants. These operators will have to complete their construction in a short term, when the weather conditions are extremely unfavourable due to winter season. Hence, they will most probably be constraint to accept the FiT restructuring option or will have to abandon their projects in Ukraine.